Plans for the 52nd White Rose Festival of Scottish Country Dancing are now well under way and the organizing committee would like to invite you to take part. This year the event will have a theme based on Roy Goldring's dances and a number of them have been included in all the programmes. Roy himself will open the festival and Eileen Watt will be our guest of honour from headquarters.
Date: Saturday, 8 th July 2006
Venue: The Gateways School , Harewood, Leeds , LS17 9LE
(www.gatewaysschool.co.uk) - (map)
The school has excellent facilities. It is in a rural setting opposite the Harewood estate approximately 3 miles north of the Leeds city boundary on the Harrogate road. It is easily accessible from all directions using the motorway network.
Saturday Afternoon, 8th July, 14.00 - 17.00
There will be massed open air dancing for adult and junior teams, opportunities for demonstrations of pre-selected dances and ladies' and men's Highland displays. Dancing will be to Robert Whitehead and the Danelaw Dance Band with piping from Alan Harrison.
Please note that arrangements can be made this year for individual dancers or small groups.
Saturday Evening, 8th July, 19.00 - 22.30
There will be a social dance to Robert Whitehead and the Danelaw Dance Band in the sports hall at Gateways School. Because of restrictions on numbers that can be accommodated admission will be by ticket only.
The organizing committee hopes very much that you will be able to join us and we look forward to seeing you there.
Yours sincerely,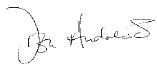 Don Andrews
Chairman, White Rose Festival Committee